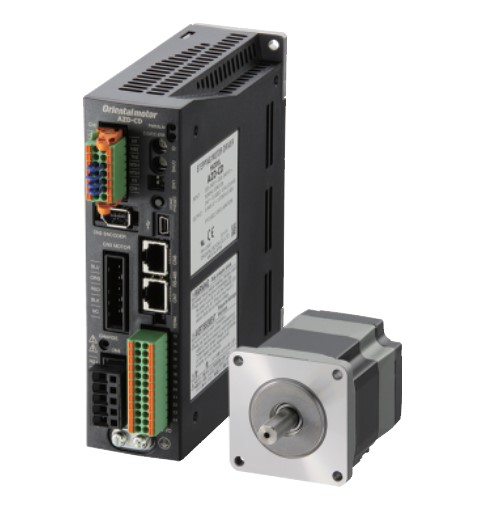 The AZ Series Closed-Loop Stepping Motors AC type is a new generation of high precision positioning motors. Equipped with the ABZO Sensor to the motor, it's a newly developed (Absorbing) sensor to achieve motion control by not using an external sensor and shortening of homing time. It also comes with a built-in controller type (FLEX) equipped with interfaces that connect to various host systems.
Equipped with ABZO sensor
Built-in ABZO sensor to pre-set home position, which means external sensor not needed for home position.
No battery needed
ABZO sensor do not required use of battery and you still can get absolute function


Compatible Network Types
it is compatible with major FA networks used all over world, and contributes to centralized management of device information and reduced wiring. Compatible Networks includes EtherCat, EtherNet/IP, Profintet, Mechatrolink-III, SSCNETII/H, ModBus (RTU)