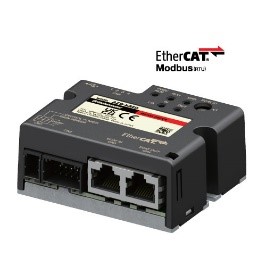 The AZ Series mini driver is network-capable drives that are smaller and lighter than box drives. It is compatible with battery power operations for use in a wider range of applications. Motors that can be connected to the DC power input of the AZ series, and electric modules equipped with the above motors.
Compact Size
It's small size allows it to fit in small spaces minimising installation space and remove the need for DIN rail. It's lightweight design reduces load on equipment which reduces overall power consumption for drive wheels.
External Sensor not required
With the ABZO sensor it eliminates the need for these external sensors, wires and use of battery and you still can get absolute function
Compatible Network Types
it is compatible with major FA networks used all over world. Compatible Networks includes EtherCat, EtherNet/IP, Profinet, ModBus (RTU), Pulse train input type with RS-485 communication.