Electric Actuators/Elewave Series – Stepping motor and encoder.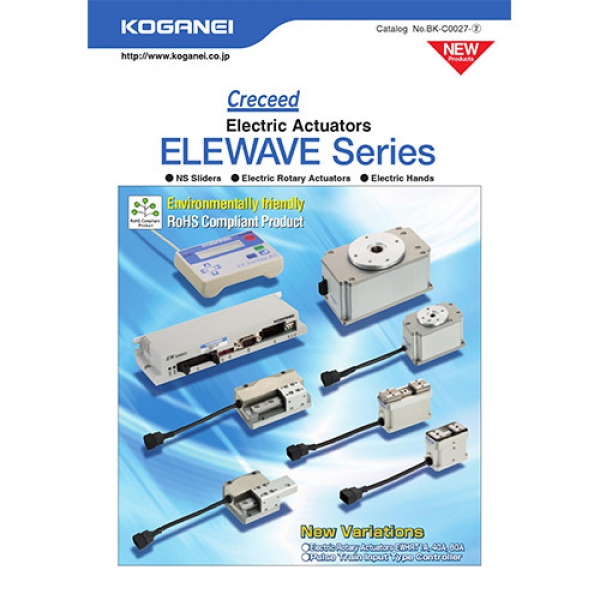 Electric Hands
Numerical control allows free stroke setting (64 points)
Soft touch through free speed controller.
Mode selection for positioning and grip control available.
Communications function enables sensing of grip position.
Electric Rotary Actuators
Free swing angle setting (64 points)
Compact, high rigidity.
Soft start and stop.
Free setting of any acceleration/deceleration.
NS Sliders
Compact, thin-type square form actuators.
High-speed type (120mm/s) and high-thrust type (50N).
Multi-point positioning operation (64 points).
Soft start and stop.