EX-10 Series Ultra-slim Photoelectric Sensors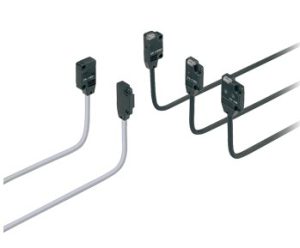 Amplifier built-in extraordinarily small and slim size
It can be mounted in a very small space as its size is just
W10 x H14.5 x D3.5 mm
W0.394 x H0.571 x D0.138 in (thru-beam, front sensing type).
Flexible mounting
The diffuse reflective type sensor is front sensing and is so thin that it gives an impression of being just pasted on the mounting base. The thru-beam type is available as front sensing type, as well as, side sensing type, allowing flexible mounting.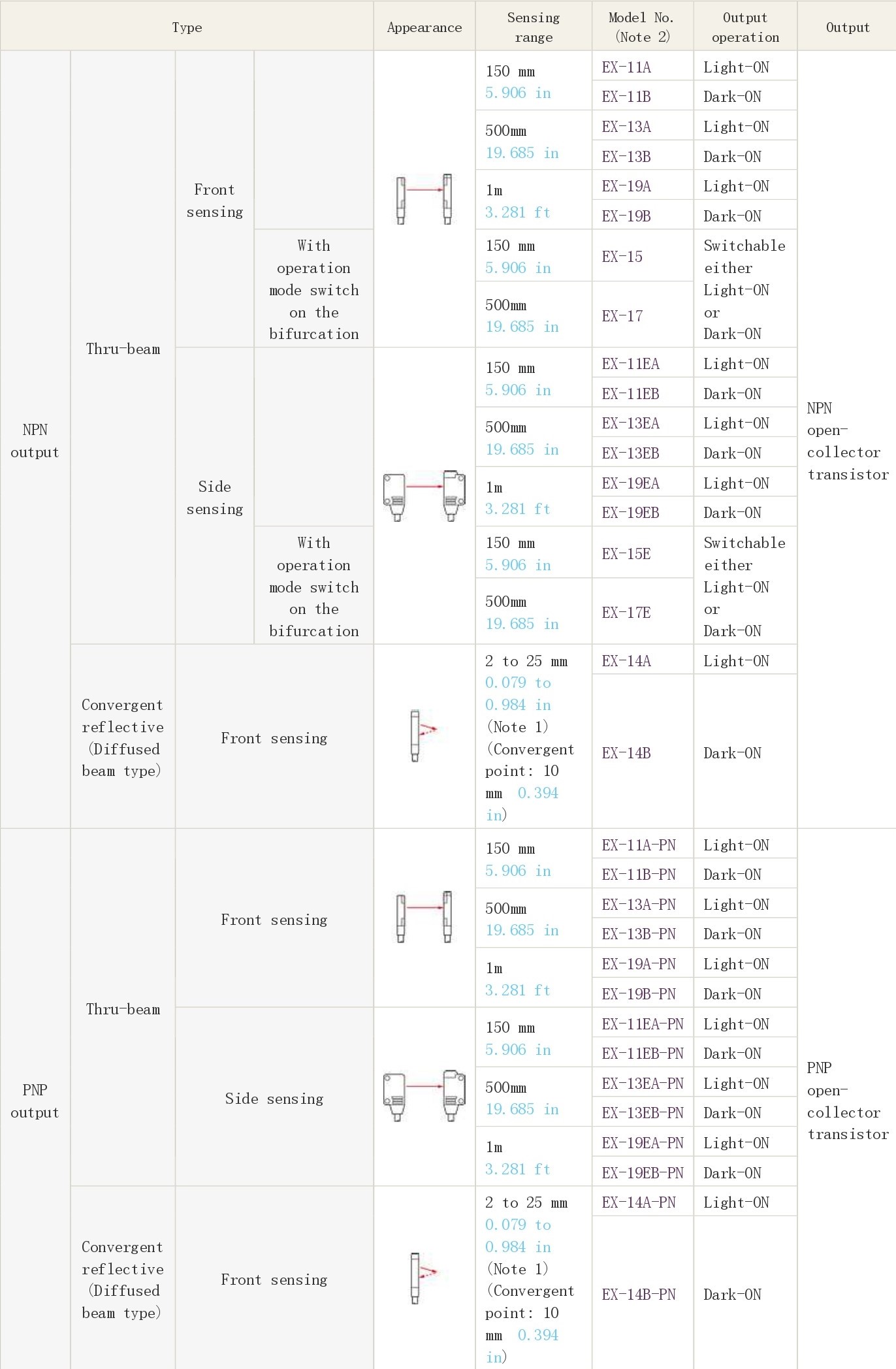 Order Guide
Note: Mounting bracket is not supplied with the sensor. Please select from the range of optional sensor mounting bracket (six types).
Note 1: The sensor does not detect even a specular background if it is separated by 100mm 3.937 in or more. (However, the background should be directly opposite. A spherical or curved background may be detected.)
Note 2: The model No. with "P" shown on the label affixed to the thru-beam type sensor is the emitter, "D" shown on the label is the receiver.