Production Monitoring System Using SCADA Platform
SSCN Number : SSCN-0005
Project Number : FASMY-1905-011
Solution : Production Monitoring System
Industries : Automotive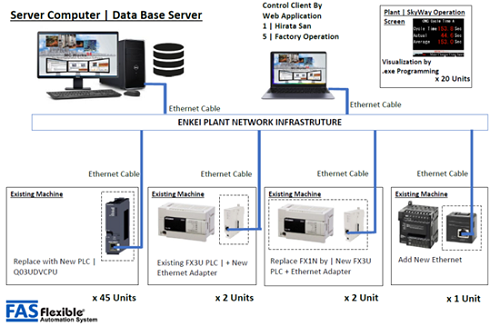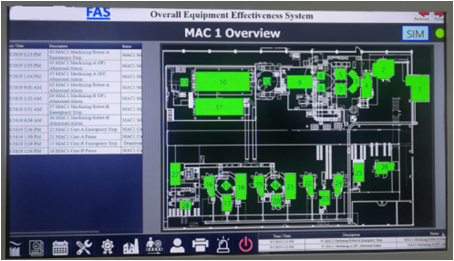 Problem Statement
– Customer existing using other brands of controller to connect with Mitsubishi PLC for visualization.
– The controller is not consolidating in a single platform, different access required for the visualization.
Solutions
– Removed the third party controller and replace with Mitsubishi MC Works64 Scada Platform.
– The SCADA will directly be connected to all the PLC on the production line at 4 factories.
Results
– All the information will be directly pulled and store at SCADA Server. The data storage is increase and real-time monitoring via a single platform for the end-user.
– The reporting system is suited to production needs compare to previous.