Robotic System for Grease Dispenser to the Automotive Parts
Industry: Automotive
Brands: Mitsubishi
Case Number: PT-0014 (PM-22) 
Solution: Robotics
Problem Statement
The customer wanted to make a grease dispenser machine. They consulted the supplier of grease dispenser machine. The supplier only had a machine that can support up to 4 axes dispensing machine. They had difficulties to reach some points on the part. The customer requested very short cycle time.
Solution
Mitsubishi MELFA IQ Platform Robot was introduced as a solution. The robot is able to reach all points on the part at very high speed. The robot met the cycle time required by the customer.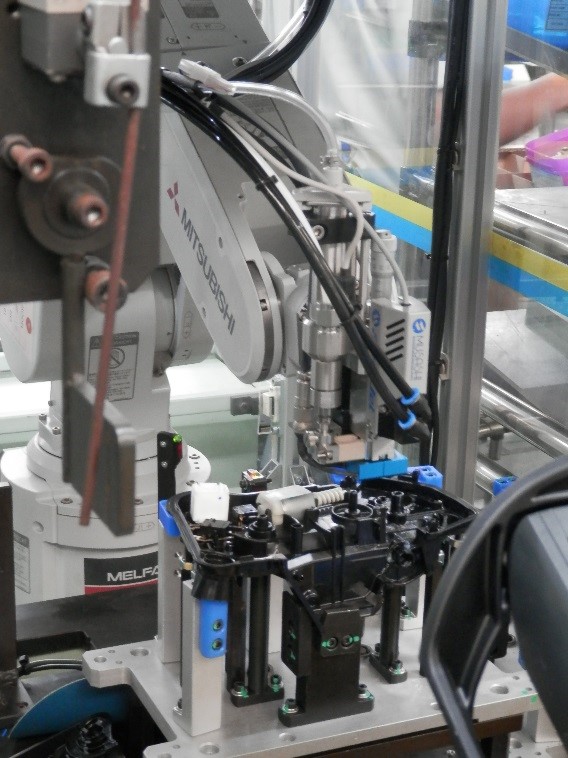 Customer's Feedback
We supported the customer since early stage of design by providing the 3D drawing of the robot followed by training on site to until the robot is functioning. The customer appreciated our technical support and our immediate response to their enquiries.